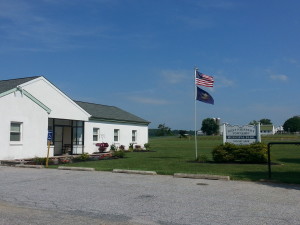 Smoking, the use of tobacco products and/or alcohol consumption on West Sadsbury Township property or in Township equipment is strictly PROHIBITED
---
---
WEST SADSBURY TOWNSHIP POLICE NOW HIRING
The West Sadsbury Township Police Department is currently seeking applications for officer positions.  Applicants must have current PA Act 120 credentials.  Applicants should send a resume to police@wsadspd.org and an individual will reach out to you with further details/information.
---
---
WEST SADSBURY ZONING
As of September 12, Technicon is the West Sadsbury Township Zoning & Codes Officials.   Technicon is located at 200 Commerce Dr, Morgantown, PA 19543.  The new Zoning Official for West Sadsbury Township is Ted Nelson.  He can be reached at: tnelson@technicon2.com or (610) 286-1622
New Zoning Forms/Applications were released by Technicon as of September 18, 2023:
---
---

COMPREHENSIVE PLAN UPDATE
The next West Sadsbury Township Comprehensive Plan meeting is Wednesday, September 27, at 7:00 p.m.
---
---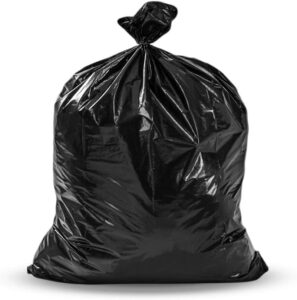 FYI: West Sadsbury Township has switched trash haulers for the township building to B&L Carson.  Township residents can select your trash hauler from a list of registered haulers in the township.

---
---
NOTICES
---
---
PUBLIC MEETINGS
The West Sadsbury Township Board of Supervisors will meet on the following dates for township meetings in 2023.  Township residents should check the website for updates on Special Meetings & news regarding the township.  Meetings begin at 7:30 p.m. unless otherwise noted.
2023 West Sadsbury Township Board of Supervisors Meeting Dates:
Tuesday, January 3 (Reorganization Meeting)

Wednesday, January 4 Special Meeting

Tuesday, February 14

Tuesday, March 14

Tuesday, April 11

Tuesday, May 9

Tuesday, June 13 (Postponed to Monday, June 19 / 7:30 p.m.)

Tuesday, July 11 (continued until Monday, July 17 / 7:00 p.m.)

Tuesday, August 8

Tuesday, September 12

Tuesday, October 10

Tuesday, November 14

Tuesday, December 12
---
---
2023 West Sadsbury Township Planning Commission Meeting Dates (Meetings begin at 7:30 p.m.):
Tuesday, January 24

Tuesday, February 28

Tuesday, March 28

Tuesday, April 25 (CANCELED)

Tuesday, May 23

Tuesday, June 27

Tuesday, July 25

Tuesday, August 22

Tuesday, September 26


Tuesday, October 24

Tuesday, November 28

Tuesday, December 26
All items for the agenda must be submitted to the PC Chairman & the township engineer by the Tuesday (seven days) prior to the Planning Commission meeting.
---
---
SEPTIC SYSTEMS
By ordinance, ALL property owners in the Township are required to have their on-site septic systems pumped by a licensed hauler at least once every three years. Having your septic system pumped regularly is the best way to help prevent costly repairs to the system. If you are not sure when your tank was last pumped, please contact the Township.   There is a record of it in the office.  After your septic tank is pumped, a copy of the hauling receipt must be provided to the Township. Do not assume that your pumper will do this. For a list of licensed haulers, please call the Township office.
---
---
DRIVEWAY REGULATIONS

Since July 1, 2018, a permit has been required to pave any driveway in West Sadsbury Township. Inspections will be carried out prior to paving and after the job is complete to ensure that it was correctly installed per township specifications.  Contact the Township office for additional information.
 RECYCLING

Please wash the non-paper materials you recycle. Only recycle the items on the Recycle Right Flyer which can be found under the Recycling tab. CONTAMINATION is the issue. When recyclables are clean and separated from trash correctly, there is a market for those items. Only the items shown on the flyer can be recycled. The cost of recycling has risen dramatically and will affect your bottom line.  
WHEN IN DOUBT, THROW IT OUT!
---
---