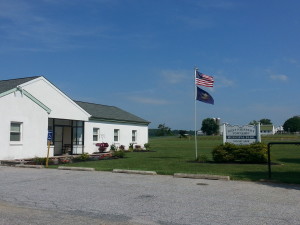 The West Sadsbury Township Building & grounds are OPEN to the Public per CDC guidelines
---
September 14 Supervisors Meeting Agenda (PDF)
---
The time of the West Sadsbury Township's Supervisors Work Session (the fourth Tuesday of each month) to discuss policy issues changed to 8:00 AM beginning with the meeting on Tuesday, May 25, 2021. (posted May 13, 2021).  The meeting is open to the public.
---

---

---
NOTICE
Since July 1, 2018, a permit has been required to pave any driveway in West Sadsbury Township. Inspections will be carried out prior to paving and after the job is complete to insure that it was correctly installed per township specifications.  Contact the township office for additional information.
---
How to Contact the County with Your COVID-19 Vaccine Questions
Chester County's COVID-19 call center hours are Monday – Friday, 8:00 AM – 4:30 PM and Saturday, 9:00 AM – noon.
The call center can answer COVID-19 questions and can register individuals who do not have access to the internet, or would prefer to  speak to a live person.
For information on all things COVID-19, go to:  
https://chesco.org/4376
.
For information on COVID-19 Vaccine, go to:
https://chesco.org/covidvaccine
---
Reservations for the West Sadsbury Township Landis Preserve, Pavilions & Softball fields are now being accepted.

---
Welcome to International Paper
International Paper Co. has paid $11.6 million for a 415,700-square-foot warehouse in West Sadsbury.  The building at 4581 Lower Valley Road was sold by VMM Eckman Management, an entity affiliated with J.D. Eckman.
International Paper operates another facility in Chester County in Toughkenamon in addition to maintaining several warehouses and production plants in Pennsylvania and South Jersey.
The West Sadsbury building sits on 42 acres.
International Paper is based in Memphis, Tennessee. Industrial packaging – the boxes used in e-commerce and to store and move products such as fruits, vegetables, beverages and durable good such as refrigerators – accounts for 70% of the company's revenue. Its packaging is also used in the health care and pharmaceutical industries. The company also makes paper used for printers, books and labels among other items.
---
A Message from Octorara School District
Dear Octorara School District Resident:
In preparation for the 2021-2022 school year, the Octorara Area School District is  finalizing plans to restart its annual census process. As authorized under Section 1351 of the Pennsylvania School Code, Octorara is expected to collect a careful, correct, and accurate enumeration or census of all children from birth to eighteen (18) years of age, who reside in the district.  This local census data provides critical information that helps the district comply with student attendance regulations, effectively plan for educational services and calculate future enrollment trends.
Octorara's 2021 census is of particular importance for several reasons. First, it has  been many years since the school district conducted its last official census of children  living in the school district. Second, it is critical that the school district restart its secure census process as an extension of a more detailed enrollment study recently conducted by  the Pennsylvania Economy League (PEL). finally, as the COVID-19 pandemic has disrupted public education and displaced a number of students to other schools and educational programs, it is critical that Octorara have an accurate accounting of the number of students that will return to campus at the start of the 2021-2022 school year.
If you have children 18 years and younger living in your household, please visit the school district's website at octorara.k12.pa.us and click on the tab marked 2021 Census.  There you will find the enrollment study completed by the Pennsylvania Economy  League, a copy of school board policy #701 which directs the census process, and a link  to the 2021 census form. Please note, if you do not have children 18 years of age and  younger living in your household, it is still important that you complete the census form to help us reconcile addresses within school district boundaries. Completing the census survey will not adversely affect your tax bill.
Please contact Mrs. Cheryl Todd, Registrar and PIMS Coordinator, at 610-593-8238  extension 3501 or ctodd@octorara.org should you prefer to receive a hard copy of the  census form and/or have any questions about Octorara's census procedures.
On behalf of the Octorara Area School District, thank you for considering my request.
Sincerely,
Michele M. Orner, Ed.D., Superintendent of Schools
---
A REMINDER: 
Smoking and/or the use of tobacco products on township property or in township equipment is strictly PROHIBITED
---
---

---
 Recycling Economics Alert
Please wash the non-paper materials you recycle. Only recycle the items on the Recycle Right Flyer which can be found under the Recycling tab. CONTAMINATION is the issue. When recyclables are clean and separated from trash correctly, there is a market for those items. Only the items shown on the flyer can be recycled. The cost of recycling has risen dramatically and will affect your bottom line.  WHEN IN DOUBT, THROW IT OUT !
---
How to Become a Volunteer at Your Local Fire Station
Fire stations across Chester County are in need of volunteers like you who are ready to help save lives and protect property right in their own backyard. That's why last year the Chester County Fire Chiefs Association launched HelpFightFire.com to help make it easy to understand the many volunteer opportunities available. Plus there's a volunteer inquiry form you can fill out that will allow members of your local fire station to contact you about your interest in becoming a volunteer and answer any questions you may have.
There are several ways to serve your local station, with open positions that will perfectly match your talents:
Firefighters: As a volunteer firefighter, you'll learn skills like how to advance a hose line, perform search-and-rescue operations, and position ladders strategically. We'll give you the training and equipment needed to stay safe at no cost to you.
EMTs: Our volunteer EMTs help save lives by transporting the sick and injured to the hospital. You'll be there to respond to specialized calls like auto accidents, carbon monoxide alarms and other rescue calls. Again, the training and equipment will be provided for free.
Fire Police: Help keep an emergency situation safe by directing traffic and crowds and providing general assistance to other first responders.
Junior Firefighters: Teens at least 14 years old can gain experience around a fire house as a junior firefighter. You'll lend a hand and begin fire training that will prepare you to become a full member at 18 years old. Volunteering as a junior firefighter is also a great way to secure community service hours and looks great on a college resume.
Administrative Volunteers: Non-emergency volunteers can also play a huge role. They help teach fire safety, assist in fundraising events, help with bookkeeping, human resources, website maintenance and other responsibilities. Whatever your skill set, we can use it!
By joining our team, you'll help make us stronger and your community safer. So what are you waiting for? Go to HelpFightFire.com. Volunteer today. Chester County lives depend on it.
Click on above links for information on the crisis facing local Fire, Ambulance, and EMS services.