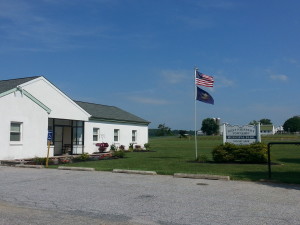 Smoking, the use of tobacco products and/or alcohol consumption on West Sadsbury Township property or in Township equipment is strictly PROHIBITED.
---
---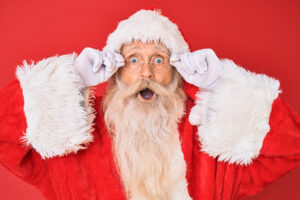 On Friday, December 15 from 6:30 to 9:00 p.m., the West Sadsbury Township Police and the Keystone Valley Fire Department will be hosting Santa Claus at the West Sadsbury Township Police Department located at 4119 W Lincoln Highway.  Parking is available in the Township Building parking lot. Stop by and see your police officers and fire department personnel. We will have hot refreshments for everyone!
We will be collecting non-perishable food items that the fire department and police department will be donating to a local food bank.
---
---
---
---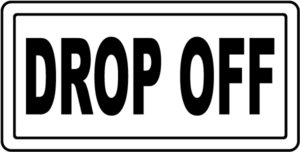 A black wall-mounted mailbox is now available inside the Township Building lobby doors for individuals to drop off applications, paperwork, etc., in the event that the township office is closed during the period of Monday-Thursday, 9 a.m.-to-close
---
---
---
---
KNOW THE UPDATED STATE REGULATIONS FOR FERTILIZER
All township residents should be aware of the PA Fertilizer Law that was enacted in July 2022. The changes affected labeling, manufacturing, and application of turf fertilizers.
CLICK HERE to learn more about the Fertilizer Law (PDF)
What do I need to know about fertilizing my lawn?
Homeowners and residents are required to be aware of and to follow the nutrient application rate limits, fertilizer application location restrictions, and best management practices as specified in the law and written on the product label.
How do I know how much fertilizer I should apply to my lawn?
The best way to determine the amount and type of nutrient your lawn and garden needs is to test your soil. Over fertilizing can be detrimental to plant growth and an expensive loss of nutrients that can have negative environmental consequences.
Soil sampling instructions and Soil Test Kits are available from your local Penn State Extension Office on the Resources page.
You must follow prescribed application amounts found on the product label and you may not exceed the following limits:
0.7 lbs/1000 ft2 of plant available nitrogen per application.
0.9 lbs/1000 ft2 of total nitrogen per application, unless it is an enhanced efficiency nitrogen fertilizer

No phosphate may be applied unless you are establishing, reestablishing, or repairing a turf area or you are using an enhanced efficiency phosphorus fertilizer.

Application of enhanced efficiency phosphorus, natural organic fertilizer or organic-based fertilizers may not exceed 0.25 lbs./1000 ft2.

What are the fertilizer application restrictions?
Keeping fertilizer where it is needed for plant growth is important for meeting your lawn needs. Therefore, following the best management practices outlined on the product label will help keep your fertilizer in place. A summary of the restrictions is provided below:
Maintain a 15-foot buffer from top bank of lakes, ponds, wetlands, or flowing bodies of water.

Do not apply near water, storm drains, or drainage ditches.

Do not apply if a heavy rain is expected.

Do not apply to impervious surfaces. Promptly sweep any material that lands on an impervious surface back onto turf.

Do not apply if the ground is frozen or snow covered.

Apply fertilizer using a properly calibrated device designed for fertilizer.

Do not use fertilizer to melt snow or ice.

Do not store or dispose of fertilizer inconsistent with its label or in a manner that would result in a direct discharge to waterways.
---
---
WEST SADSBURY TOWNSHIP POLICE NOW HIRING
The West Sadsbury Township Police Department is currently seeking applications for officer positions.  Applicants must have current PA Act 120 credentials.  Applicants should send a resume to police@wsadspd.org and an individual will reach out to you with further details/information.
---
---

TAX REBATE PASSED BY CHESTER COUNTY BOARD OF COMMISSIONERS FOR VOLUNTEER FIRE COMPANY MEMBERS & NOT-FOR-PROFIT MEDICAL SERVICE AGENCIES

At their regular meeting on October 12, the Chester County Board of Commissioners conducted a public hearing on proposed ordinance 2023-01, an ordinance enacting a tax rebate for volunteer members of fire companies and not-for-profit emergency medical service agencies. At the conclusion of the hearing, the ordinance received unanimous approval from the Board.
A copy of the ordinance, which goes into effect immediately, is available by CLICKING HERE.
---
---
WEST SADSBURY ZONING PERMIT APPLICATIONS
As of September 12, 2023, Technicon is the West Sadsbury Township Zoning & Codes Official.   Technicon is located at 200 Commerce Dr., Morgantown, PA 19543.  The new Zoning Official for West Sadsbury Township is Ted Nelson.  He can be reached at: tnelson@technicon2.com or (610) 286-1622.
Permit Applications can be downloaded from the Forms & Documents tab above.
---
---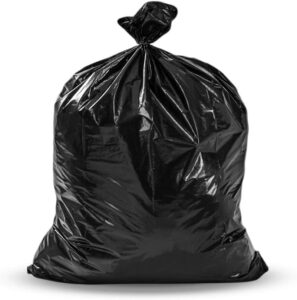 FYI: West Sadsbury Township has switched trash haulers for the township building to B&L Carson.  Township residents can select your trash hauler from a list of registered haulers in the township.

---
---
NOTICES
---
---
PUBLIC MEETINGS
The West Sadsbury Township Board of Supervisors will meet on the following dates for township meetings in 2023.  Township residents should check the website for updates on Special Meetings & news regarding the township.  Meetings begin at 7:30 p.m. unless otherwise noted.
2023 West Sadsbury Township Board of Supervisors Meeting Dates:
Tuesday, January 3 (Reorganization Meeting)

Wednesday, January 4 Special Meeting

Tuesday, February 14

Tuesday, March 14

Tuesday, April 11

Tuesday, May 9

Tuesday, June 13 (Postponed to Monday, June 19 / 7:30 p.m.)

Tuesday, July 11 (continued until Monday, July 17 / 7:00 p.m.)

Tuesday, August 8

Tuesday, September 12

Tuesday, October 10 (continued until Wednesday, October 18 / 7:30 p.m.)


Tuesday, November 14

Tuesday, December 12
---
---
2023 West Sadsbury Township Planning Commission Meeting Dates (Meetings begin at 7:30 p.m.):
Tuesday, January 24

Tuesday, February 28

Tuesday, March 28

Tuesday, April 25 (CANCELED)

Tuesday, May 23

Tuesday, June 27

Tuesday, July 25

Tuesday, August 22

Tuesday, September 26

Tuesday, October 24 (CANCELED)

Tuesday, November 28


Tuesday, December 26
All items for the agenda must be submitted to the PC Chairman & the township engineer by the Tuesday (seven days) prior to the Planning Commission meeting.
---
---
SEPTIC SYSTEMS
By ordinance, ALL property owners in the Township are required to have their on-site septic systems pumped by a licensed hauler at least once every three years. Having your septic system pumped regularly is the best way to help prevent costly repairs to the system. If you are not sure when your tank was last pumped, please contact the Township.   There is a record of it in the office.  After your septic tank is pumped, a copy of the hauling receipt must be provided to the Township. Do not assume that your pumper will do this. For a list of licensed haulers, please call the Township office.
---
---
DRIVEWAY REGULATIONS

Since July 1, 2018, a permit has been required to pave any driveway in West Sadsbury Township. Inspections will be carried out prior to paving and after the job is complete to ensure that it was correctly installed per township specifications.  Contact the Township office for additional information.
 RECYCLING

Please wash the non-paper materials you recycle. Only recycle the items on the Recycle Right Flyer which can be found under the Recycling tab. CONTAMINATION is the issue. When recyclables are clean and separated from trash correctly, there is a market for those items. Only the items shown on the flyer can be recycled. The cost of recycling has risen dramatically and will affect your bottom line.  
WHEN IN DOUBT, THROW IT OUT!
Chester County Solid Waste Authority Video – Recycle Right!
---
---