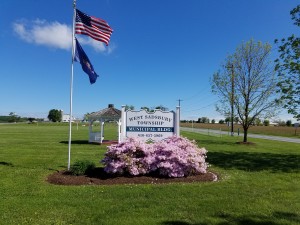 *****
The West Sadsbury Township Building remains closed to the Public.
BUT
You can pick up or drop off paperwork, such as permit applications, plans, etc.
There is a clear plastic storage box on the bench inside the "first set of double
doors, which will be unlocked during office hours, Monday through Thursday from 9:00 AM to 4:30 PM.
The second set of double doors will be locked.
If for some reason you need to enter the office, call for an appointment at (610) 857-5969
and you must wear a mask to enter.
*****
U.S. 30 (Lincoln Highway) Lane Restrictions Next Week for Intelligent Transportation System Improvements Project in Chester County
King of Prussia, PA – U.S. 30 (Lincoln Highway) turn lanes are being restricted in two different locations in Chester County, on Tuesday, July 7, through Friday, July 10, from 9:00 AM to 3:00 PM, for Intelligent Transportation System (ITS) installations, the Pennsylvania Department of Transportation (PennDOT) announced today. The work is part of a project to install ITS improvements on U.S. 30 (Coatesville-Downingtown Bypass) and a 20-mile stretch of Business U.S. 30 that extends from west of Route 10 (Octorara Trail) in West Sadsbury Township to the U.S. 30 (Coatesville-Downingtown Bypass) Interchange with U.S. 202 in East Whiteland Township, Chester County.
The work schedule is:
Motorists will not be able to make a left turn onto Old Wilmington Pike from eastbound U.S. 30 (Lincoln Highway) in Sadsbury Township; and
Motorists will not be able to make a right turn from Exton Square Mall to westbound Business U.S. 30 (Lincoln Highway) in West Whiteland Township.
Drivers are advised to allow extra time when traveling through the work areas because backups and delays may occur. The schedule is weather dependent and subject to change.
Work on this project will be in accordance with Centers for Disease Control and state Department of Health guidance as well as a project-specific COVID-19 safety plan, which will include protocols for social distancing, use of face coverings, personal and job-site cleaning protocols, management of entries to the jobsite, and relevant training.
The purpose of the project is to improve traffic operations in advance of the U.S. 30 reconstruction and improvements project that is expected to begin sometime in the mid-2020s.
ITS improvements to be installed include variable message signs, traffic cameras and travel time readers which will aid the department in monitoring the flow of traffic, mitigating congestion, and handling emergency response during future construction operations. The new ITS devices will be connected into PennDOT's fiber optic communications system and will be managed from the department's Regional Transportation Management Center (RTMC), located in the District 6-0 office in King of Prussia.
The entire project is expected to be completed in the spring of 2021.
Bruce & Merrilees Electric Company, of New Castle, PA, is the general contractor on the $5,892,298 project which is financed with 100 percent federal funds.
For more information on this project and the U.S. 30 Reconstruction and Improvements project visit www.us30-chesco.com/.
For a list of all utility work and other construction projects impacting state-owned highways in Bucks, Chester, Delaware, Montgomery and Philadelphia counties, visit our District 6 Traffic Bulletin.
Subscribe to PennDOT news and traffic alerts in Bucks, Chester, Delaware, Montgomery and Philadelphia counties at www.penndot.gov/District6.
Motorists can check conditions on more than 40,000 roadway miles by visiting www.511PA.com or downloading the 511PA application for iPhone and Android devices. 511PA, which is free and available 24 hours a day, provides traffic delay warnings, weather forecasts, traffic speed information, and access to more than 950 traffic cameras.
Follow PennDOT on Twitter at www.twitter.com/511PAPhilly and like the department on Facebook at www.facebook.com/groups/phillypenndot and Instagram at www.instagram.com/pennsylvaniadot.
Township Meeting – July 14

The township will have meeting on Tuesday, June 14, at 7:30 p.m.  The meeting will be conducted in accordance with CDC Social Distancing guidelines (i.e. – stay at least 6 feet (about 2 arms' length) from other people with facemasks required for entry to the meeting) with a maximum of 25 people in the room in agreement with the social distancing requirement.  Due to the size of the meeting room, to meet the six-feet requirement seating and capacity will be limited.
******
NOTICE IS HEREBY GIVEN that hearing on the Petition for Appointment of Township Supervisor filed on February 4, 2020, by West Sadsbury Township and West Sadsbury Township Vacancy Board, having been continued due to the pandemic, will now be heard on July 15, 2020, in Court Room No. 1 at 10:30 AM, Chester County Justice Center, 201 West Market Street, West Chester, Pennsylvania.
All persons having submitted a letter of interest and a resume are directed to appear before the court at the time and place set for hearing.  Any interested person may appear and be heard at the hearing.
WEST SADSBURY TOWNSHIP,
CHESTER COUNTY
Helen J. Esbenshade, Esquire
Solicitor
******

*****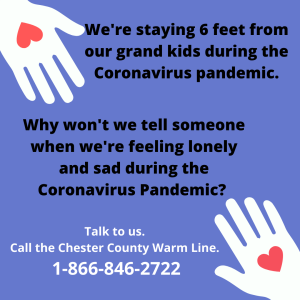 ******
NOTICE



Bulk Trash Day has been cancelled.
******
NOTICE



The West Sadsbury Township playground, gazebos, woodland preserve & softball fields are CLOSED due to the Coronavirus until further notice.  All payments for use of the fields and gazebos will be refunded for time that the facilities are closed.

*****
NOTICE



The West Sadsbury Township building is closed to the public effective Friday, March 20, due to the Coronavirus.  The township apologizes for this inconvenience.  Plans that need to be dropped off should be done by calling the office and setting up an appointment time.  The office will continue to be staffed Monday-to-Thursday from 9:00 a.m.-to-4:30 p.m. and can be contacted via phone (610-857-5969) or email (wsadstwp@comcast.net).  All police coverage will continue as normal
NOTICE



The 2020 Township Budget is available. CLICK HERE for the budget

*****
NOTICE
As of  July 1, 2018, a permit is required to pave any driveway in West Sadsbury Township. Inspections will be carried out prior to paving and after the job is complete to insure that it was correctly installed per township specifications.  Contact the township office for additional information.
*****
 Recycling Economics Alert
Please wash the non-paper materials you recycle. Only recycle the items on the Recycle Right Flyer which can be found under the Recycling tab. CONTAMINATION is the issue. When recyclables are clean and separated from trash correctly, there is a market for those items. Only the items shown on the flyer can be recycled. The cost of recycling has risen dramatically and will affect your bottom line.  WHEN IN DOUBT, THROW IT OUT !
*****
How to Become a Volunteer at Your Local Fire Station
Fire stations across Chester County are in need of volunteers like you who are ready to help save lives and protect property right in their own backyard. That's why last year the Chester County Fire Chiefs Association launched HelpFightFire.com to help make it easy to understand the many volunteer opportunities available. Plus there's a volunteer inquiry form you can fill out that will allow members of your local fire station to contact you about your interest in becoming a volunteer and answer any questions you may have.
There are several ways to serve your local station, with open positions that will perfectly match your talents:
Firefighters: As a volunteer firefighter, you'll learn skills like how to advance a hose line, perform search-and-rescue operations, and position ladders strategically. We'll give you the training and equipment needed to stay safe at no cost to you.
EMTs: Our volunteer EMTs help save lives by transporting the sick and injured to the hospital. You'll be there to respond to specialized calls like auto accidents, carbon monoxide alarms and other rescue calls. Again, the training and equipment will be provided for free.
Fire Police: Help keep an emergency situation safe by directing traffic and crowds and providing general assistance to other first responders.
Junior Firefighters: Teens at least 14 years old can gain experience around a fire house as a junior firefighter. You'll lend a hand and begin fire training that will prepare you to become a full member at 18 years old. Volunteering as a junior firefighter is also a great way to secure community service hours and looks great on a college resume.
Administrative Volunteers: Non-emergency volunteers can also play a huge role. They help teach fire safety, assist in fundraising events, help with bookkeeping, human resources, website maintenance and other responsibilities. Whatever your skill set, we can use it!
By joining our team, you'll help make us stronger and your community safer. So what are you waiting for? Go to HelpFightFire.com. Volunteer today. Chester County lives depend on it.
Click on above links for information on the crisis facing local Fire, Ambulance, and EMS services.
*****
Chester County Conservation District Newsletter