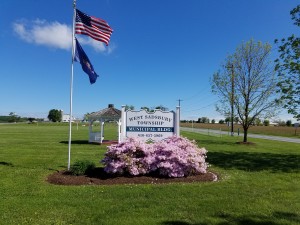 A REMINDER
A reminder from the Pennsylvania State Police & West Sadsbury Township that stealing a political campaign sign is a crime under Pennsylvania law.
A person who is found to have stolen a political campaign sign or signs may be charged with theft by unlawful taking or disposition.
Theft of property valued at less than $50 is considered a misdemeanor of the third degree.
*****
POLLING PLACE & ELECTION INFORMATION

The West Sadsbury Township Building will serve as the Polling Site for the General Election on Tuesday, November 3.  Parking is limited in the lot, so please plan accordingly.
The Chester County Board of Elections approved this week a number of measures to ensure the eligible ballots of all county voters are counted in the November 2020 Election. Those measures include the placement of 11 locations for secure drop-off of mail-in and absentee ballots, and the addition of two satellite election offices.
From Tuesday, October 13th, drop-off locations will be open for all County residents who choose to vote by mail-in or absentee ballot to securely return their completed ballot in-person.  These locations include 10 libraries in the county, plus the Chester County Government Services Center on Westtown Road in West Chester.  Two further libraries – Henrietta Hankin Library in Chester Springs, and the Oxford Public Library – will serve as satellite election offices to the main Voter Services Office in West Chester.
"Across our state, this is an election like no other, with first-time factors coming into play," said Chester County Commissioners' Chair Marian Moskowitz.  "The first general election in PA allowing mail-in voting, combined with the impact of a global pandemic means that we have carefully considered and taken steps to ensure everyone can vote safely and securely, whether it be by mail or in person."
The two satellite election offices, based in Chester Springs and Oxford, will allow voters to formally request and receive a mail-in ballot in-person, as well as submit their completed mail-in ballot there.
The address and opening time for the satellite election offices and the secure mail-in ballot drop boxes can be found on Chester County's comprehensive election portal at www.chesco.org/elections.  Included on the portal is an interactive map that allows voters to enter their address to find the satellite election office and secure drop-off locations closest to them.
County Commissioner Josh Maxwell added, "We will do everything we can to protect those who vote in person on November 3rd from COVID-19 and ensure that ballots submitted by mail, drop-box or at an election center are securely delivered to our Voter Services team and counted.  Our emergency services, health department, and voter services staff have worked very hard to ensure safety and security during each step of this plan. We are very proud that for the first time we are setting up Election Centers in the southern and northern part of the County so that election resources are easier to access for all voters."
All drop-off locations will include a secure, tamper-proof locked box for completed ballots that are placed in the secrecy envelope and outer envelope. Security personnel will be positioned at each location.  Ballots will be collected every evening, by individuals who are wearing a body camera, and the ballots will be delivered to the Chester County Government Services Center where they will be kept under video surveillance 24-hours a day, seven days a week until Election Day on November 3rd.
Chester County's polling places will be set up to ensure the maximum level of personal protection against COVID-19 for both poll workers and the voting public on Election Day.  This includes clear mapped-out 6-foot social distancing while waiting to vote and while voting; plexiglass shields; hand sanitizer and hand washing facilities; provision of masks, gloves and sanitation kits for all poll workers; regular cleaning of pens and voting stations; and specialized disinfectant for scanning machines.
"Another important part of this year's election is clear, continually-updated communication for voters," said Chester County Commissioner Michelle Kichline.  "Information is crucial on important dates, how to apply for and complete a mail-in ballot, and how to monitor the progress of your mail-in and absentee ballot, and we are preparing that in many formats to make sure the message is seen and heard.  Chester County's Election Portal has a wealth of information that is easy to understand and access, and it is reviewed daily to keep on top of any news or possible changes that may happen."
Appendix – Chester County satellite election offices and secure drop-box locations, from Tuesday, October 13th:
Avon Grove Library
117 Rosehill Avenue, West Grove
M-F 9:00AM-7:00PM
Sat & Sun 10:00AM – 2:00PM
Chester County Library
450 Exton Square Parkway, Exton
M-F 9:00AM-7:00PM
Sat & Sun 10:00AM – 2:00PM
Coatesville Area Public Library
501 E Lincoln Highway, Coatesville
M-F 9:00AM-7:00PM
Sat & Sun 10:00AM – 2:00PM
Chester County Government Services Center
601 Westtown Rd, West Chester
24 hours a day, 7 days a week
Downingtown Library
122 Wallace Avenue, Downingtown
M-F 9:00AM-7:00PM
Sat & Sun 10:00AM – 2:00PM
Easttown Library & Information Center
720 First Avenue, Berwyn
M-F 9:00AM-7:00PM
Sat & Sun 10:00AM – 2:00PM
Henrietta Hankin Branch*
215 Windgate Drive, Chester Springs
Mon 9:30AM-5:00PM
Tue  9:30AM-8:00PM
Wed 9:30AM-5:00PM
Thur 9:30AM-8:00PM
Fri    9:30AM-5:00PM
Sat   9:00AM-1:00PM
Sun – CLOSED
Honey Brook Community Library
687 Compass Rd, Honey Brook
M-F 9:00AM-7:00PM
Sat & Sun 10:00AM – 2:00PM
Kennett Library
216 State Street, Kennett Square
M-F 9:00AM-7:00PM
Sat & Sun 10:00AM – 2:00PM
Oxford Public Library*
48 S Second Street, Oxford
Mon  10:00AM-5:00PM
Tue     1:00PM-8:00PM
Wed  10:00AM-5:00PM
Thur    1:00PM-8:00PM
Fri     10:00AM-2:00PM
Sat      9:00AM-1:00PM
Sun   CLOSED
Phoenixville Public Library
183 2nd Street, Phoenixville
M-F 9:00AM-7:00PM
Sat & Sun 10:00AM – 2:00PM
Parkesburg Free Library
105 West Street, Parkesburg
M-F 9:00AM-7:00PM
Sat & Sun 10:00AM – 2:00PM
Spring City Free Library
245 Broad St, Spring City
M-F 9:00AM-7:00PM
Sat & Sun 10:00AM – 2:00PM
*Satellite Office for the 2020 General Election
******
Household Hazardous Waste Event – Saturday, October 10, 2020
The Department of Environmental Protection approved Chester County for another Household Hazardous Waste (HHW) event
Saturday, October 10, 2020 at the Government Services Building, 601 Westtown Road in West Chester
PRE-REGISTRATION IS NOW REQUIRED FOR ALL EVENTS AS PER DEP DURING THE PUBLIC HEALTH RESTRICTIONS IN THE "GREEN PHASE."
Everyone needs to secure a time slot THROUGH REGISTRATION.
For more information, CLICK HERE or visit https://www.chestercountyswa.org/121/Upcoming-Household-Hazardous-Waste-Event
******

Self-Certification Form Now Open
The online self-certification form for COVID compliant businesses is now open on the
Restaurants can now show customers and workers they are protecting their health, safety, and economy by completing the new self-certification form. The online form requires restaurants to confirm they are complying with all CDC and state public health guidance and safety requirements.
There is no cost to participate. Enrolling in the program is voluntary, and participating restaurants receive:
Permission to increase indoor dining from 25% to 50% occupancy beginning today
A listing on the searchable public Open & Certified Pennsylvania Business Directory
Free Open & Certified Pennsylvania signs for your physical location, website, and social media

Timely updates, reminders, and alerts for new business guidance and resources
Self-certifying will not lead to any additional inspections. If you have a COVID-19 related violation you will first get warnings and education, rather than fines or other penalties.
For more about the self-certification program read the Frequently Asked Questions or email questions to  covidselfcert@pa.gov.
******
September 22 Township Supervisors Work Session & Planning Commission Agenda
******
NOTICE
Flu Season is fast approaching! As in years past, the Chester County Health Department will be hosting influenza vaccination clinics throughout the County, with modifications to ensure the health and safety of all staff and attendees during the COVID-19 pandemic. The clinics, where typically over 10,000 people receive their flu vaccine, will be open to the general public. Individuals aged 6 months and older are eligible to receive the influenza vaccine.
CCHD Vaccination Clinics Schedule (PDF)
*****
Remember to fill out the 2020 United States Census by CLICKING HERE
For more information, CLICK HERE.
*****
*****
The West Sadsbury Township Building remains closed to the Public.
BUT
You can pick up or drop off paperwork, such as permit applications, plans, etc.
There is a clear plastic storage box on the bench inside the "first set of double
doors, which will be unlocked during office hours, Monday through Thursday from 9:00 AM to 4:30 PM.
The interior, second set of double doors will be locked.
If for some reason you need to enter the office, call for an appointment at (610) 857-5969
and you must wear a mask to enter.
*****
Daniel M. Stoltzfus, age 93, formerly of Parkesburg, passed away on Saturday, August 1, 2020 at Fairmount Homes. He was the husband of the late Barbara C. Stoltzfus who passed away on August 3, 2010. Born in East Petersburg, he was the son of the late M.S. and Mary Martin Stoltzfus. Dan was a farmer for 23 years, a substitute letter and mail carrier for Parkesburg, and later became the full time letter carrier for Coatesville, retiring in 1996. Dan mowed lawns during his time at the Post Office and continued mowing until 2014. He was a member of Parkesburg Mennonite Church. Dan was also a life member of the Keystone Valley Fire Company and Keystone Valley Ambulance. He was a supervisor for West Sadsbury Township where he served as the treasurer and secretary for many years. Dan enjoyed working, going to the mountains, and going to Camp Hebron. He is survived by 2 sons: Ralph E. husband of Erla Groff Stoltzfus of Willow Street, Merle D. husband of Doris Brandt Stoltzfus of Lititz, 6 grandchildren and 18 great grandchildren. He was preceded in death by 3 brothers. Robert M. Stoltzfus, Leroy M. Stoltzfus, and Chester B. Stoltzfus. In lieu of flowers, contributions may be made in Dan's honor to a charity of your choice or Parkesburg Mennonite Church, P.O. Box 306, Parkesburg, PA 19365.
*****
The Atglen Library is offering Deluxe Window Service! (FLYER)
The "deluxe" part means that, no matter what you need, please see us at the porch window first. You will be able to pick up your holds at the window. We will be happy to pull books for you, help you print from your mobile device, and offer reading sugges-tions. Very limited browsing and computer usage, typically 15 to 30 minutes, will be available. But due to the coziness of our building and our small staff size, we need to limit the number of people in the building.
So when you visit us, wear a mask and stop at the porch window first. If someone is already on the porch, please wait until they are finished. Masks and distancing are required within the building. If possible, have one person represent your family. We are not yet offering in-person programs or gathering spaces. We miss you, but it's not play time just yet.
Our hours for the summer are
Monday through Friday, 10:00am to 6:00pm
Saturday 9:00am to 1:00pm
Check www.atglenpubliclibrary.org or the library's Facebook page for updates.
If you have any questions, please call us at 610-593-6848 or email us at atglenlibrary@ccls.org.
******

*****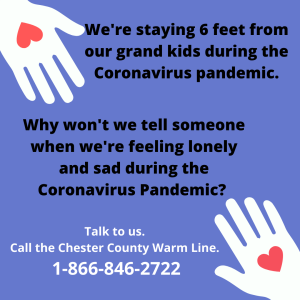 ******
NOTICE



Bulk Trash Day has been cancelled.
NOTICE



The West Sadsbury Township building is closed to the public effective Friday, March 20, due to the Coronavirus.  The township apologizes for this inconvenience.  Plans that need to be dropped off should be done by calling the office and setting up an appointment time.  The office will continue to be staffed Monday-to-Thursday from 9:00 a.m.-to-4:30 p.m. and can be contacted via phone (610-857-5969) or email (wsadstwp@comcast.net).  All police coverage will continue as normal
NOTICE



The 2020 Township Budget is available. CLICK HERE for the budget

*****
NOTICE
As of  July 1, 2018, a permit is required to pave any driveway in West Sadsbury Township. Inspections will be carried out prior to paving and after the job is complete to insure that it was correctly installed per township specifications.  Contact the township office for additional information.
*****
 Recycling Economics Alert
Please wash the non-paper materials you recycle. Only recycle the items on the Recycle Right Flyer which can be found under the Recycling tab. CONTAMINATION is the issue. When recyclables are clean and separated from trash correctly, there is a market for those items. Only the items shown on the flyer can be recycled. The cost of recycling has risen dramatically and will affect your bottom line.  WHEN IN DOUBT, THROW IT OUT !
*****
How to Become a Volunteer at Your Local Fire Station
Fire stations across Chester County are in need of volunteers like you who are ready to help save lives and protect property right in their own backyard. That's why last year the Chester County Fire Chiefs Association launched HelpFightFire.com to help make it easy to understand the many volunteer opportunities available. Plus there's a volunteer inquiry form you can fill out that will allow members of your local fire station to contact you about your interest in becoming a volunteer and answer any questions you may have.
There are several ways to serve your local station, with open positions that will perfectly match your talents:
Firefighters: As a volunteer firefighter, you'll learn skills like how to advance a hose line, perform search-and-rescue operations, and position ladders strategically. We'll give you the training and equipment needed to stay safe at no cost to you.
EMTs: Our volunteer EMTs help save lives by transporting the sick and injured to the hospital. You'll be there to respond to specialized calls like auto accidents, carbon monoxide alarms and other rescue calls. Again, the training and equipment will be provided for free.
Fire Police: Help keep an emergency situation safe by directing traffic and crowds and providing general assistance to other first responders.
Junior Firefighters: Teens at least 14 years old can gain experience around a fire house as a junior firefighter. You'll lend a hand and begin fire training that will prepare you to become a full member at 18 years old. Volunteering as a junior firefighter is also a great way to secure community service hours and looks great on a college resume.
Administrative Volunteers: Non-emergency volunteers can also play a huge role. They help teach fire safety, assist in fundraising events, help with bookkeeping, human resources, website maintenance and other responsibilities. Whatever your skill set, we can use it!
By joining our team, you'll help make us stronger and your community safer. So what are you waiting for? Go to HelpFightFire.com. Volunteer today. Chester County lives depend on it.
Click on above links for information on the crisis facing local Fire, Ambulance, and EMS services.