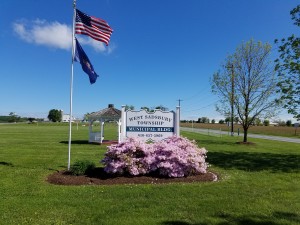 *****
April Showers Brings May Flowers and Road Crews
Stay Alert, Slow Down, Be Courteous, and Drive Safely
*****
WALK FOR PAWS
*******
Region 7 – Dog Law Enforcement Supervisor - Megan Horst
We will be going door to door the week of April 22nd  in Chester County to conduct our annual dog license and rabies vaccination canvass.  We select random areas throughout the county and knock on doors.  We are in full uniform and in state trucks that are marked state dog warden.  If a resident answers we introduce ourselves, explain why we are in the area, if they do not own a dog we leave them a brochure should they need our assistance with any future dog issues.  If the resident does have a dog we request to see the current license and rabies vaccination, if for some reason they cannot show it to us or do not have it we give them the opportunity to get the information to us via phone or email.  If nobody answers the door we leave the information at the door for them.
*******
2020 Census Jobs
Click on Link Above
*****
Good News !
The small pavilion at the Township now has electric outlets for your convenience.
*****
Budget News
The 2019 BUDGET SUMMARY is now available for public review on the website. Go to Township Info and scroll down to BUDGET.
******
IMPORTANT NOTICE !
As of  July 1, 2018 a permit will now be required to pave any driveway in West Sadsbury Township. Inspections will be carried out prior to paving and after job is complete to insure that it was correctly installed to the townships specs.
*******
IMPORTANT Recycling Economics Alert
Please address the contamination of your recyclables. Only recycle the items on the Recycle Right Flyer which can be found under the Recycling tab. CONTAMINATION is the issue. When recyclables are clean and separated from trash correctly, there is a market for those items. Only the items shown on the flyer can be recycled. The cost of recycling has risen dramatically and will affect your bottom line.
WHEN IN DOUBT, THROW IT OUT !
*******
Click on above articles to read