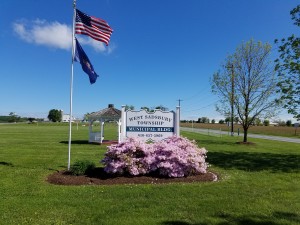 *****
NOTICE – CANCELLED!!!!
CONCERT IN THE PARK - AUGUST 24, 2019
Regrettably, the concert in the park has had to be CANCELLED!!!
The Township's Public Works Department is currently short-staffed and we do not have the manpower to adequately prepare for and work during the concert.
*****
PLANNING COMMISSION WORK SESSIONS
The Township Planning Commission is scheduled to hold work sessions on 7/10/19, 7/24/19, 8/14/19, and 8/28/19.  The work sessions will begin at 7:30 p.m. and will be held at the Township's municipal building located at 6400 N. Moscow Road.
For the next few weeks, the agendas for the work sessions will be addressing topics other than horse barns.  When the topic of horse barns is going to be revisited at the work sessions, we will post a notification of the same.
*****
2020 Census Jobs!!!
*****
Budget
The 2019 Budget Summary is available for public review. Go to Township Info and scroll down to BUDGET.
*****
Driveway Information
As of  July 1, 2018, a permit is required to pave any driveway in West Sadsbury Township. Inspections will be carried out prior to paving and after the job is complete to insure that it was correctly installed per townships specs.
*****
 Recycling Economics Alert
Please wash the non-paper materials you recycle. Only recycle the items on the Recycle Right Flyer which can be found under the Recycling tab. CONTAMINATION is the issue. When recyclables are clean and separated from trash correctly, there is a market for those items. Only the items shown on the flyer can be recycled. The cost of recycling has risen dramatically and will affect your bottom line.  WHEN IN DOUBT, THROW IT OUT !
*****
How to Become a Volunteer at Your Local Fire Station
Fire stations across Chester County are in need of volunteers like you who are ready to help save lives and protect property right in their own backyard. That's why last year the Chester County Fire Chiefs Association launched HelpFightFire.com to help make it easy to understand the many volunteer opportunities available. Plus there's a volunteer inquiry form you can fill out that will allow members of your local fire station to contact you about your interest in becoming a volunteer and answer any questions you may have.
There are several ways to serve your local station, with open positions that will perfectly match your talents:
Firefighters: As a volunteer firefighter, you'll learn skills like how to advance a hose line, perform search-and-rescue operations, and position ladders strategically. We'll give you the training and equipment needed to stay safe at no cost to you.
EMTs: Our volunteer EMTs help save lives by transporting the sick and injured to the hospital. You'll be there to respond to specialized calls like auto accidents, carbon monoxide alarms and other rescue calls. Again, the training and equipment will be provided for free.
Fire Police: Help keep an emergency situation safe by directing traffic and crowds and providing general assistance to other first responders.
Junior Firefighters: Teens at least 14 years old can gain experience around a fire house as a junior firefighter. You'll lend a hand and begin fire training that will prepare you to become a full member at 18 years old. Volunteering as a junior firefighter is also a great way to secure community service hours and looks great on a college resume.
Administrative Volunteers: Non-emergency volunteers can also play a huge role. They help teach fire safety, assist in fundraising events, help with bookkeeping, human resources, website maintenance and other responsibilities. Whatever your skill set, we can use it!
By joining our team, you'll help make us stronger and your community safer. So what are you waiting for? Go to HelpFightFire.com. Volunteer today. Chester County lives depend on it.
Click on above links for information on the crisis facing local Fire, Ambulance, and EMS services.
*****
Chester County Conservation District Newsletter